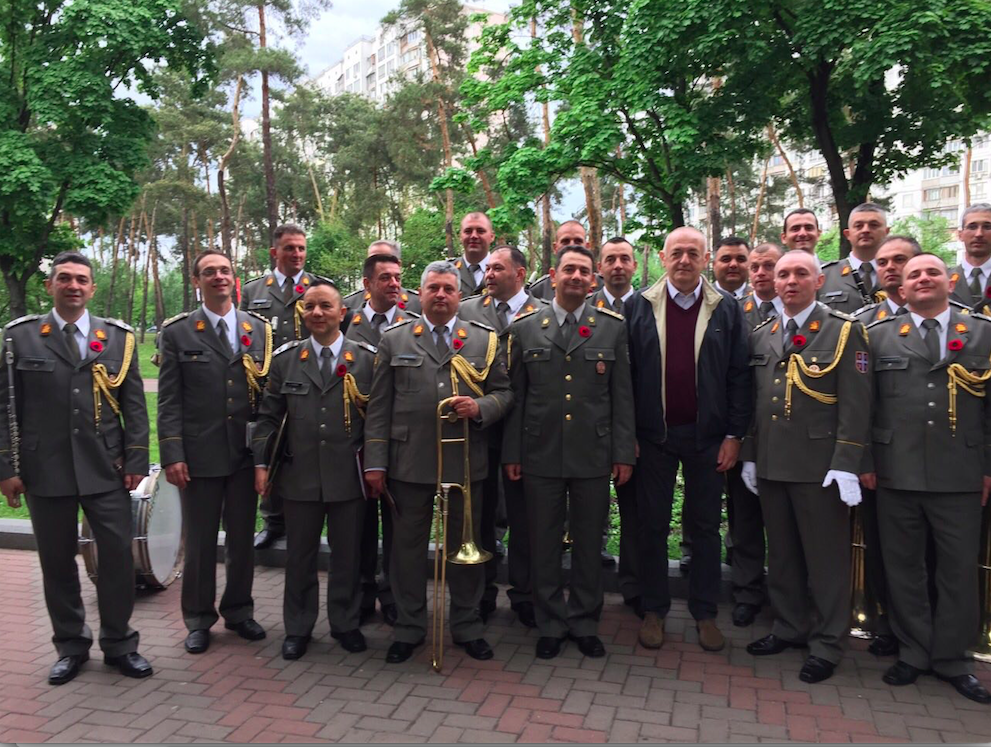 Military orchestra of land forces from Niš took part at the Parade of Military orchestras on 9th of May 2015 in Kyiv, celebrating 70 years of Victory over Fascism.
During the parade on the streets of Kyiv and performance on The Victory square, this orcestra was guided by the conuducting baton of Captain Dejan Đorđević and performed compositions such as "National heroes", " Parade march", "My Homeland", "Officers' kolo", "On the Drina-trio", "March on the Drina" and march "Milosh The Great".
Aside Military orchestra of the Republic of Serbia, at the streets of Kiev also performed orchestras from Ukraine, Estonia, Lithuania, Poland and Jordan.